Weekend tour Riga, Latvia
Welcome to Riga, the capital of Latvia.

Today Riga is called the City of Inspiration and often
compared to the Paris of the 1930´s, when writers and artists found inspiration sitting in the cafes of that wonderful city.
Day 1) RIGA

Welcome to Riga, arrives in Riga Latvia in the morning.

After lunch you will have a wonderful sightseeing tour of Riga. The tour consists of two parts; a tour by bus in the city centre of Riga and a walking tour in the Old Town of Riga. The duration of the tour is three hours. The tour of the Old Town includes a panoramic tour by bus and a walking tour in the Old Town including Riga Castle, the Dome Cathedral, St. Peter's Church, the Swedish Gate, the Three Brothers, and the Large and Small Guilds.

The so-called Old Town of Riga is (naturally) the city's historic and geographic centre, located on the right bank of the Daugava River. Only remnants of the fortification wall remain that enclosed the city from the 13th to 18th century. But the narrow streets of cobblestone, and a multitude of Medieval architectural wonders are still standing, first and foremost being the churches and their steeples – making for a solely unique skyline.

Welcome dinner, the rest of the evening is free.

Day 2) RIGA
Breakfast buffét.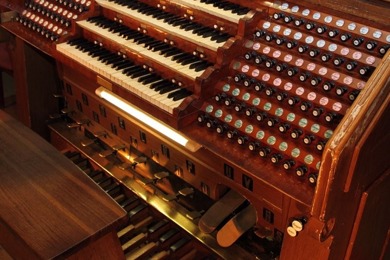 After a good night's rest and breakfast, we will visit the Riga Dome Cathedral. The cathedral was started in 1211 as a catholic cathedral of archibishop of Riga. Later the cathedral was rebuilt and expanded more than once, therefore it is an original mixture of various, sometimes contradictory tendencies of Late Romanesque, Early Gothic and Baroque architecture.

Riga Dome is well known for its organ that was built in 1884 by the firm Walcker & Co of Ludwigsburg, Germany. It consists of 6718 wooden and metal pipes. At the time when the organ was built it was the largest instrument in the world. When in 1884 the new organ was installed, the ancient 16th-18th centuries` ornamental front-piece was preserved. Today the organ of the Dome Cathedral is known as the most romantic organ in Europe.

We'll have some time for the rest of the day.

Day 3) RIGA TO HOME
Breakfast buffét.
You will have time to browse and enjoy this wonderful city before returning to Riga International Airport for return flight to home.