Winter, Ski and Sing. Weekendtour 3-4 days.
(This is only a suggested itinerary. Tours can be any length and include the concerts and excursions you require).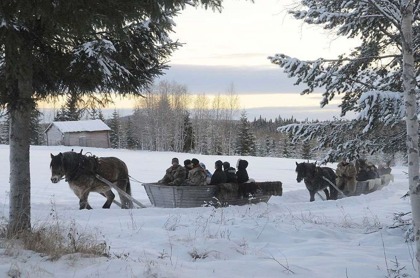 Dalarna in central Sweden offers unique snow adventures with endless white landscapes and Swedish red houses: The beauty of the Swedish winter hits you immediately. Dalarna is closer than you think. And you can also enjoy skiing.

Their slopes are covered with a thick layer of snow from November to late March. You can go downhill skiing, cross country skiing, or skating.